Residential
Offering the best residential power systems on the market!
Protecting your home 24 hours a day, every day, when your power goes out.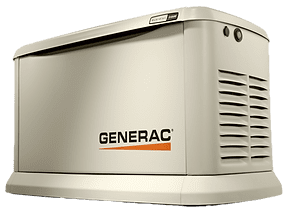 Installation and Servicing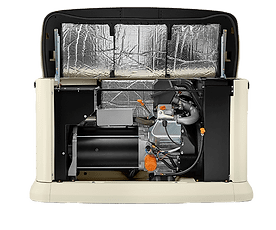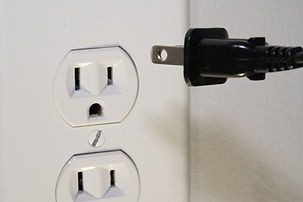 Worry-Free!
Backup electrical power for thousands of homeowners.
Options as to what items the backup generator powers.
We offer the best residential power systems on the market. Providing a backup power generator system for your home 24 hours a day, every day.
Authorized Dealer
Beacon Generators is an authorized dealer of both Generac and Cummins and can help you select the residential power system that meets your backup power needs, as well as your budget. Our team can also provide professional installation and ongoing maintenance.
Variety of Fuels Available
Natural gas, liquid propane (LP), and diesel generators are available.
Transfer Switches
The transfer switch is really the core of your generator system. It is an intelligent power-switching device that allows you to safely connect a generator to your home's electrical circuits and is permanently installed near your main circuit breaker panel, constantly monitors incoming utility power and determines when a true power outage is occurring, switching from utility power to emergency generator power.
Customized for You!
Your Beacon Generators team offers many options and works with you to customize the exact system you need.
Residential power systems help provide worry-free backup electrical power for thousands of homeowners. When designing your system, you have options as to what items the backup generator powers. You may choose to protect your entire home against power outages or have the generator power only some things, like lights, refrigeration, and air conditioning.
Residential Installation and Servicing
Why have your product installed by us?
We are authorized dealers of both Generac and Cummins. Both Generac and Cummins recommend their automatic standby power systems be installed by an authorized dealer of their products. When you work with Beacon Generators, you can rest assured that all local, state, and national electrical codes will be followed, as will national plumbing codes in making all fuel connections. The result will be a safe, reliable installation you can count on when the power goes out.
Generator Repair, Warranty, and Preventative Maintenance
Beacon Generators is committed to providing customers with unsurpassed product support on backup power generator systems. Contact us with any generator maintenance, repair, or warranty questions you may have. We are factory trained and certified to work on Generac products.
Residential Electrical
Electrical
The Beacon Generators team has 30+ years of experience in residential and commercial electrical work.
While the majority of our electrical work begins with the installation of a backup generator for a client, once they see the work we do, they often ask us if we do more. Our answer is, "Yes, we do."
We do everything from start-to-finish, new construction electrical, to adding/changing existing electrical jobs.
We are willing to go outside of coverage area, Please call for pricing.